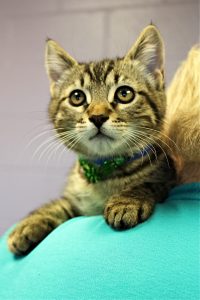 Domestic Shorthair – Male – 9 weeks – 2 pounds
Alex is a sweet little boy. While playful and young, he also has a calm demeanor and can be a bit shy at first. However, Alex loves to play and would be happy to bat his paw at a toy or two in any situation. Alex was found a stray at Ustick and Five Mile and is now ready to find his forever home. He will need to stay the night to get neutered, but he will be chasing down balls of yarn and cuddling in his new family's arms in no time at all.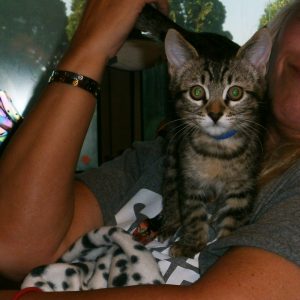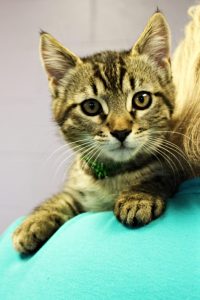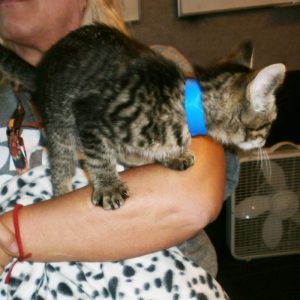 TheBarknPurr.com have offered a gift certificate for $25.00 to each cat/dog adopted on Furry Fridays, starting July 19, 2019.