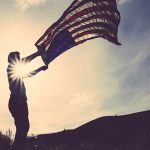 Federal employees that have been furloughed due to the US Government's shutdown can access quite a few freebies and resources around the Treasure Valley.  Here's a partial list.  If you'd like to add to the list, please drop us an email!
United Way of Treasure Valley has a list online, where you can find out how to get food assistance, prescription medication discounts, free tax filing resources, and more.  That's at www.unitedwaytv.org.
——
The Boise Phil is extending an offer for two free tickets to all furloughed government employees.  The tickets are available for the Phil's February 15th concert, "Viennese Masters: Mozart, Schubert, and Beethoven".  That concert is at NNU's Brandt Center in Nampa.  For more information, and to redeem the offer, call the Boise Phil's box office at 208.344.7849.
——
Revolution Concert House is offering free tickets to several shows, including:
2/8 – Jim Breuer
2/9 – August Burns Red
2/21 – Zomboy
3/2 – Young Dubliners
3/6 – Abba Mania
3/22 – Adventure Club
3/29 – Strangelove – Depeche Mode Experience
5/18 – Elle King
6/2 – Bela Fleck & the Flecktones
That offer starts this Friday (1/25) at noon.  To get the tickets, show your federal ID at the Record Exchange, 1105 W. Idaho St., in downtown Boise.
——
Boise State University Athletics is offering free tickets to two upcoming basketball games: BSU men v. Wyoming, Saturday 1/26 at 2 PM, and BSU women v. Colorado State, Wednesday, 1/30 at 7 PM.  There will also be food vouchers available for both games, and free parking for the mens' game on Saturday.  Bring your federal identification to the Athletic Ticket Office to pick up tickets.  BSU recommends picking up tickets in advance to ensure access to free parking.