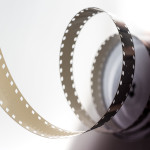 This is a fairly big opening weekend, as we're seeing 4 big movies hit theatres.
The Lego Movie 2: The Second Part – This one features the voices of Alison Brie, Margot Robbie, Chris Pratt, Elizabeth Banks, Tiffany Haddish, Jonah Hill,Stephanie Beatriz, Nick Offerman, Channing Tatum, Maya Rudolph, Charlie Day, and Will Arnett (how's that for a cast?).  In this second part of…um…the first part, we find our Lego heroes five years after everything was awesome. Now, the Duplo invaders are turning Bricksburg into a post-apocalyptic wasteland.
What Men Want – This comedy stars Taraji P. Henson and Tracy Morgan.  In this twist remake of the Mel Gibson movie "What Women Want", Henson plays a sports executive who gains the ability to read men's minds.
The Prodigy – this horror film is the story of a mother who suspects her genius son may be possessed by a supernatural force.
Cold Pursuit – who knew we wanted to see Liam Neeson play a snowplow driver out for revenge?  This action flick also stars Emmy Rossum, Laura Dern, and William Forsythe.  
Have fun at the movies!