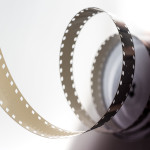 It's not a huge weekend for movies;  in fact, experts are predicting that How To Train Your Dragon: The Hidden World will stay on top of the box office.  That being said, there are a couple of new offerings for you to check out…
A Madea Family Funeral – Tyler Perry is back to play the character of Madea, who finds herself unexpectedly planning a funeral that might unveil unsavory family secrets.  Perry says this is the last time Madea will be on the screen.
Greta – A young woman befriends a lonely widow who's harboring a dark and deadly agenda towards her.  Stars Chloe Grace Moretz, Isabelle Huppert, and Colm Feore.