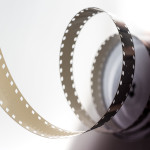 There are a few new movies opening in theatres today.  Nothing huge, as the studios are staying well away from next week's opening of Avengers: Endgame (YES!!), but you may want to check out one or two.
The Curse of La Llorona – Ignoring the eerie warning of a troubled mother, a social worker and her young children are drawn into a frightening supernatural realm.  Stars Linda Cardellini and Raymond Cruz.  This horror film is based on an old tale which is prevalent in Hispanic culture.  I first heard of La Llorona while living in New Mexico.
Penguins – This is a DisneyNature documentary about an Adélie penguin named Steve on a quest to build a suitable nest and start a family.  Narrated by Ed Helms.
Whatever your choice, enjoy – and put away your phone in the theatre!