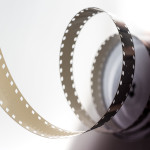 Since it's Thanksgiving weekend, new movies traditionally open on the Wednesday before the weekend.  It tends to be a weekend for big openings, but this one is pretty light.  Frozen 2 did dominate the box office last weekend, and most experts are predicting the same for this weekend.  Here's what's coming out to compete with it!
Knives Out – A detective investigates the death of a patriarch of an eccentric, combative family.  It stars Daniel Craig, Jamie Lee Curtis, Chris Evans, and many more big names.
Queen & Slim – A couple's first date takes an unexpected turn when a police officer pulls them over.
Have a great holiday weekend!