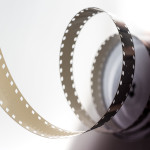 Now that we're a couple of weeks into 2020, things are picking up in movie theatres.  However, January is where a lot of studios like to dump the films that they think won't do well, or are just plain awful.  Here's what's coming this weekend…
Like A Boss – Two female friends with very different ideals start a beauty company together.  Stars Rose Byrne, Salma Hayek, Tiffany Haddish.
Underwater – A crew of aquatic researchers works to get to safety after an earthquake devastates their subterranean laboratory.  This horror thriller stars Kristen Stewart, and TJ Miller.
Also, the movies 1917 and Just Mercy go into wide release today, after opening limited on Christmas Day.  Have a great weekend!