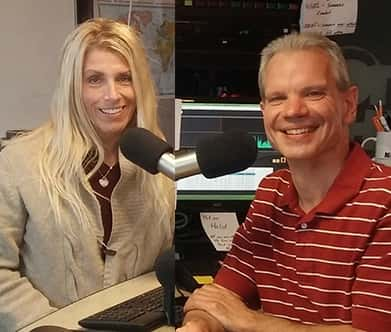 Monday, Tuesday, Wednesday, Thursday, Friday, Saturday -- 06:00 AM - 10:00 AM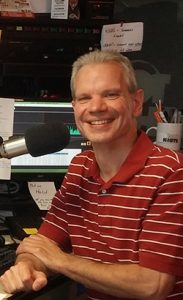 Kevin Murphy
Kevin is a proud member of the "Boise Boomerang" club, having moved back after living here previously. He grew up on the East Coast and still pledges allegiance to his favorite New York sports teams, but don't hold that against him. Kevin and his wife Renee live in Meridian in a house ruled by their old, yet obnoxiously energetic dog and their much younger, much meaner cat. One of Kevin's proudest accomplishments is winning back-to-back spelling bees in the fifth and sixth grades. He's a remarkably cheerful person despite the fact that his life peaked when he was twelve years old.
---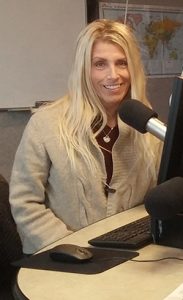 Melissa Dawn
Melissa began her Treasure Valley career in 1991 at heritage rock station J-105, where she hosted the feature, "Electric Lunch" for a number of years. She worked on air in Boise at several Stations hosting morning shows, producing and anchoring news, and traffic. She also worked mornings and afternoons in Salt Lake City before moving back to Boise in 2013.
She won Best Commercial in Comedy, Best News and Best News Story Awards from the Idaho State Broadcaster's Association. She also free-lances as a voice over talent for medium and large market advertising agencies doing character voice and narration projects.
Melissa is a part-time scenario actress at Idaho's Peace Officers Standards & Training (POST) Academy. She's a self-proclaimed book nerd, has her own dog-walking/sitting business, loves shoes and spending time with people. Mel just acquired her Master's of Science in Psychology; so if it seems like she's trying to analyze you, she probably is. "I love to learn what makes us all unique and quirky, which is probably why Keven and I get along so well…we're both oddballs who love to laugh."
Mel's favorite food is "seconds," but flees from anything with mayon in or on it- and don't judge, but she hates chocolate. She's also a step-mother to three amazing grown daughters and "nana" to many awesome grandkids.

Murphy & Melissa In The Morning
The Treasure Valley's Superhits of the 70's and 80's Super blog, facebook and other social-isms.