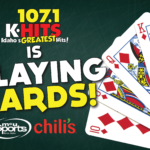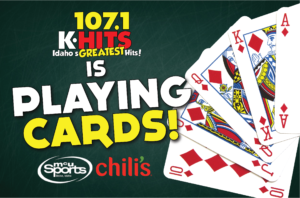 K-HITS is supporting local businesses by buying gift cards from them – then every weekday at 8:30 AM and 4:30 PM, we're playing games, having fun, and giving out those gift cards to you!  You could win gift cards from the McU Sports, Section 37 Axe Room, Chili's and more!
Play at 8:30 AM with Murphy and Melissa, as you take on the 8:30 Song Challenge.  Or, at 4:30 with Scott Mathews as he spins the Wheel of Games!
This contest runs through November 25th, 2020.